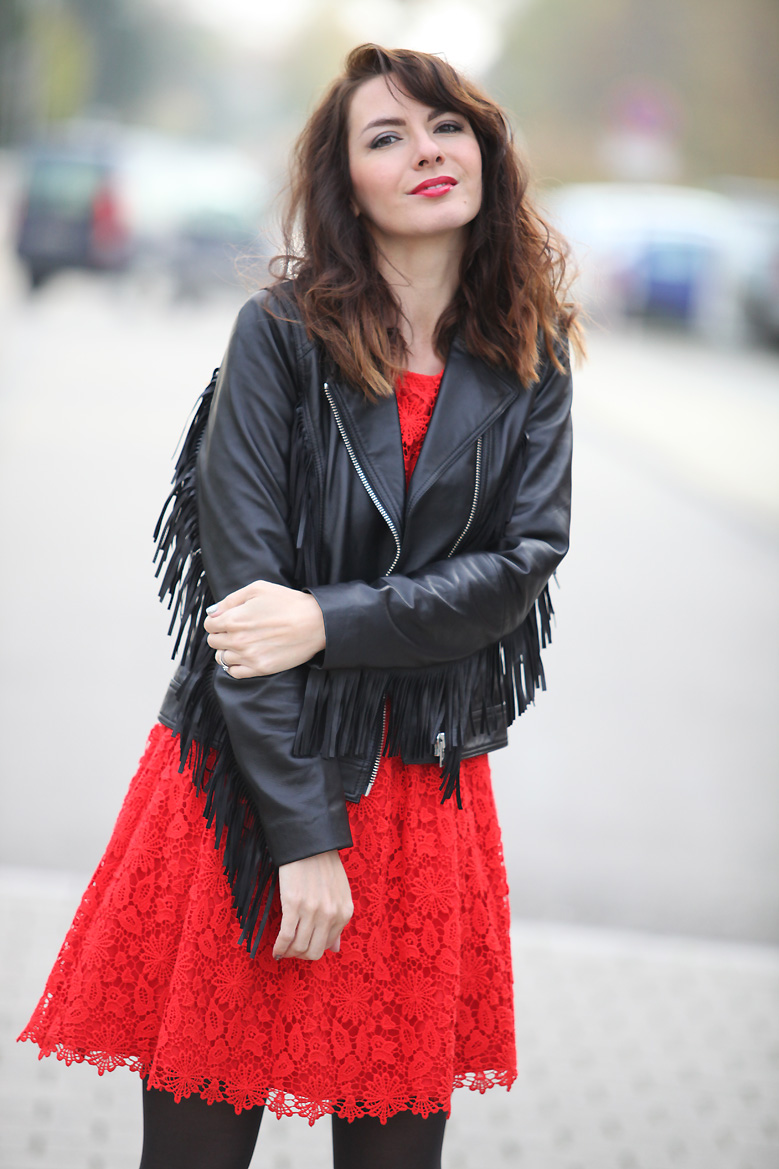 I wanted this dress for weeks, and you have loved it a much on Instagram when I showed you ! Red, with a beautiful lace, and a color that wakes up any grey skintone.
And concerning the other items of the outfit, here are the formal presentations with my new leather fringed jacket. I also wear my old boots, they are still perfect even if I have worn them billions of times. Concerning the watch, it's a Daniel Wellington watch, and I advise you to immediately rush to my instagram account to try to win it !
Have a lovely week !