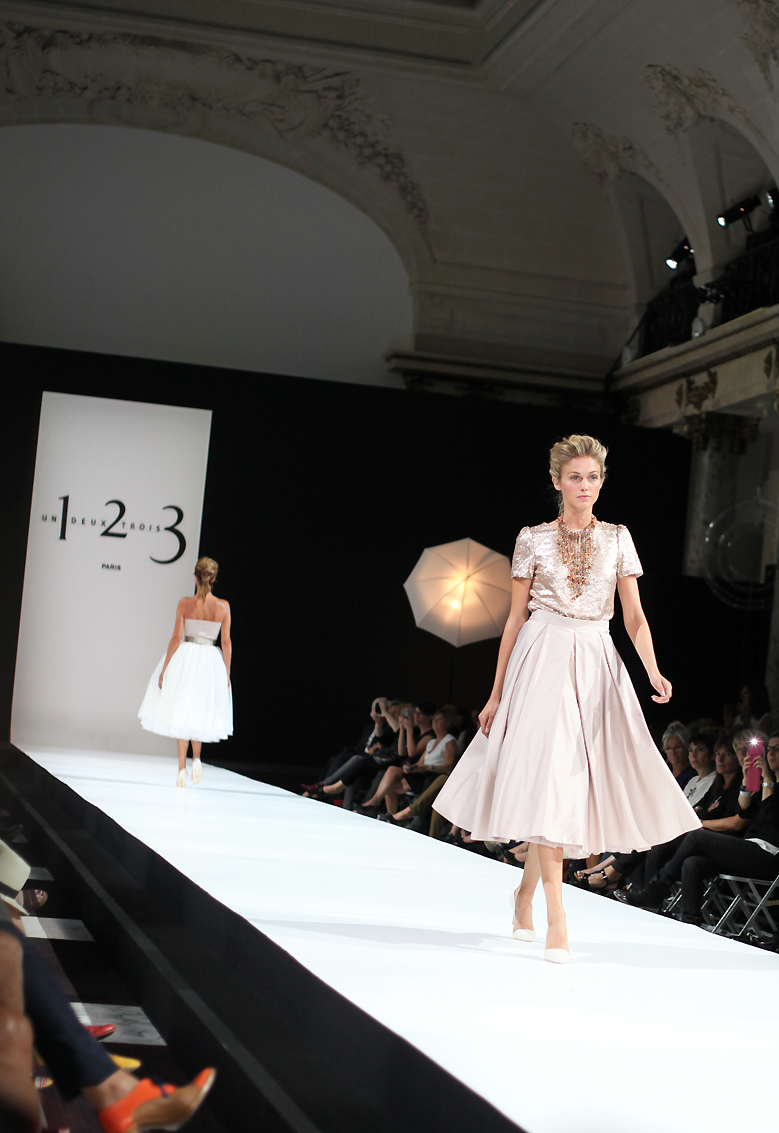 PFW is ending ! Excepted some great meetings with personalities of fashion (I gonna tell you more soon), I didn't have time to see a lot of fashion shows because I had to go back at home for personal reasons.
But I want to share some pics with you of a show that surprised me : 1.2.3 Paris.
The feeling I had after watching this show? A beautiful fluidity, perfect cut and sophisticated details, and wonderful petticoats.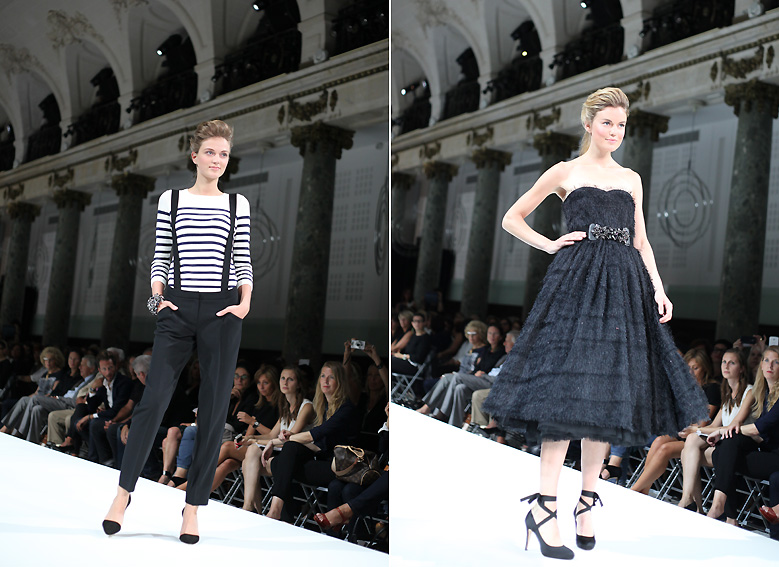 The show featured both parts already for sale the e-shop (as these pants with straps, or this sailor sweater) as pieces created especially for the show.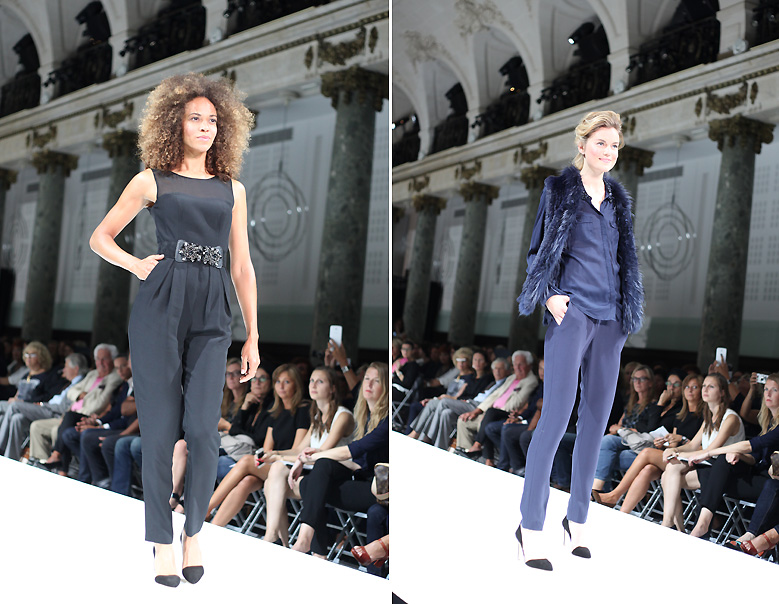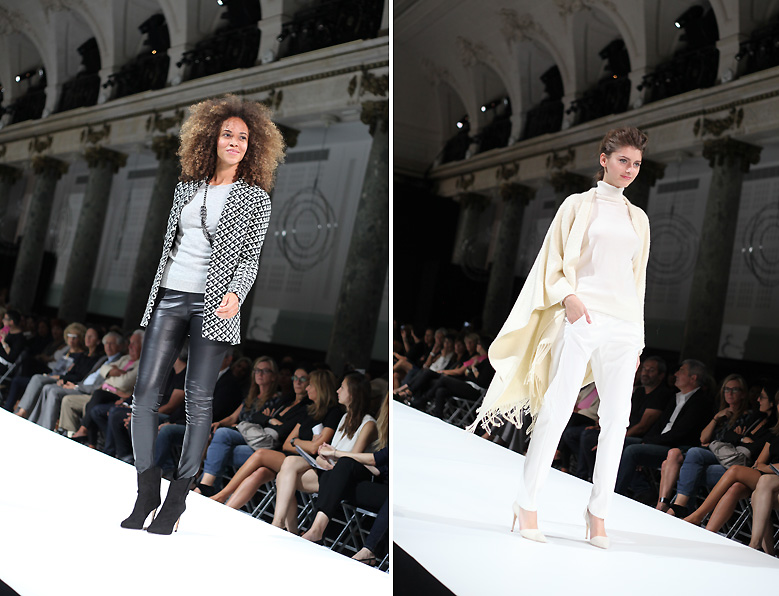 Hello you, the perfect black and white graphic coat ! I loved also this synthetic leather slim and these leather boots.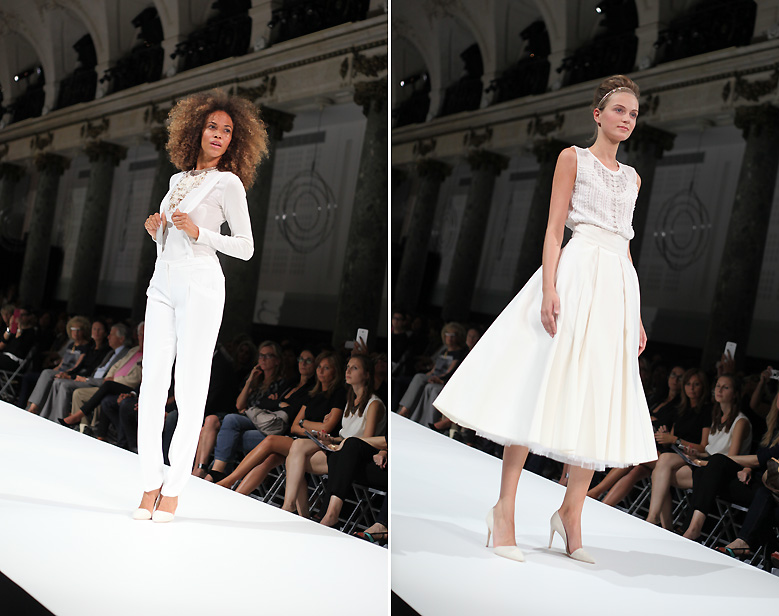 I had a big crush also for this part of the show, white and pale nude, perfect petticoats lenghts, wonderful embroidered details.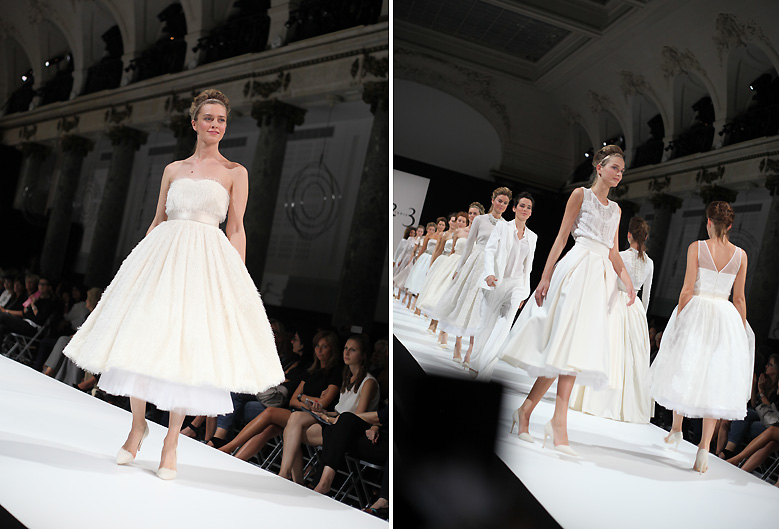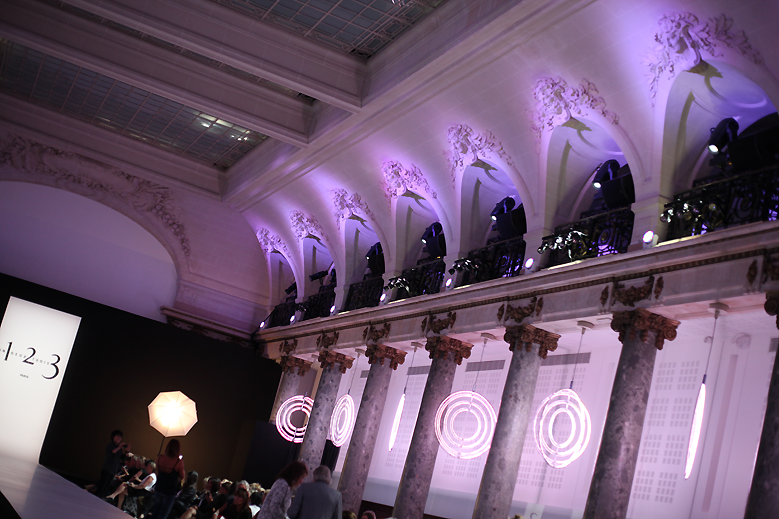 Thanks a lot to 1.2.3. Paris for this invitation.